(日本語詳細は下の方にあります)
Hi everyone!
Please come and listen to some music I make this month after a long hiatus, starting this Friday!
I have few other announcements to make regarding my work under Bon Goût Music label that I have been working under the radar, to have 2 incredible Singapore independent bands to Japan this Summer starting June that is sub:shaman and another group ;).
Anyway, do come and join me at my performances. I am finally in the celebration mode having finished all courses at MA Arts & Cultural management, and my thesis is done, gone gone gone!
'The Jazz Party' at B28 :
I will play at B28 as a leader for the first time! It's a 2-night stint with my piano trio and I cover my influences from bebop, straight ahead, free style to unknown so please come join me on the ride with brilliant young jazz musicians of Singapore.
Blu Jaz Cafe w/ Shun Sakai:
On 26th at Blu Jaz Cafe I will reunite with a magnificent Japanese vocalist Shun Sakai, who is an experienced vocalist who is known as a vicious improviser – the depth of her expression is something you need to experienced live. She will be singing 1 set of some popular songs ranging from Tom Waits, jazz standards to Japanese folk songs – we will be with fantastic veterans Tim O'Dwyer (Sax) and Darryl Ervin (drums).
Acapella, improvise & sharing by Shun Sakai :
On the next day 27th in the afternoon I will be at one of the most serene and artistically supportive atmosphere of Palm Avenue Float Club(PAFC), accompanying Shun san in the voice workshop while she sings her songs acapella and improvise with participant using Hapi (UFO) drums endorsed by PAFC. This event is under my non-profit, We Love Jazz SG's signature series SPEAKLOW! Speakeasy Music Sessions where we create a safe space for artists and audience to explore of jazz and improvised music and the personal relationship of presenting artist.
http://palmavefloatclub.com/
http://hapidrum.com/
—————-SCHEDULE–————–
12th (Fri) 9:30pm
B28
The Jazz Party
Aya Sekine (piano)
John Koh(bass) & Ting Wei Yap(drums)
-$25 includes complimentary Old Fashioned or Margarita.
– Reservation only : B28@theclub.com.sg or
+65 6808 2180

13th (Sat) 10pm
B28
The Jazz Party
Aya Sekine(piano)
Ben Poh (bass) & Ting Wei Yap(drums)

-$25 includes complimentary Old Fashioned or Margarita.
– Reservation only : B28@theclub.com.sg or
+65 6808 2180

26th (Fri) 9:30pm
Blu Jaz Cafe
Shun Sakai(voice/Japan)
Tim O'Dwyer (Sax)
Aya Sekine (piano)
Darryl Ervin (drums)


27th (Sat) 2-5pm
Palm Ave Float Club, Kembangan
[Speaklow! Speakeasy Music Sessions Vol.8 with Shun Sakai]
*Limited to 30pax
*Organized by WLJ SG
*Detail will be updated soon on welovejazz.org
—————-VENUE INFO—————-
B28 :
Basement No.28 Ang Siang Road, The Club Hotel
Must reserve : +65 6808 2180
http://theclub.com.sg/restaurant-bars/b28
Blu Jaz Cafe :
11 Bali Lane Kampong Glam
http://Blujazcafe.net/
Palm Avenue Float Club :
20 Waringin Park, Singapore 416333
http://palmavefloatclub.com/
———————
みなさま
ご無沙汰してます。おかげさまで大学院の課程を全て終了し、卒論もとりあえず提出し、やや普通の生活に戻りました、と言いたいところですが相変わらず色々と手がけている関根です。しかし改めて思うのは大学院のプレッシャーは大きく、脳内で音楽と同じ場所を占めていた様で全て今やっと身も心も演奏に対してゆったり構えられる様になりました。いや、なりそうです、ですね。そんな訳で5月はリーダーとしてのライブやちょっと面白い企画もあるので是非足を伸ばしてください。
来週はB28というウィスキーが美味しいお店で2-DAYS自己トリオ「The Jazz Party」で演奏します。私がジャズピアニストとしてやりたい事を思い切りやれるというのがテーマのこのトリオでは、才能あるシンガポールの若手ミュージシャンと共にビバップからストレートアヘッド、フリージャズからギャラクシーへと息の合ったスインギーな演奏をお楽しみいただけると思います。
月の後半は日本を代表するボーカリストそしてインプロヴァイザーである酒井俊さんが来星されます。おなじみブルージャズカフェにて彼女の歌の「満月の夕べ」からトムウェイツ、ジャズスタンダードに日本の民謡など幅広い選曲を私の大好きなティム・オドワイヤー(サックス)そしてダリル・アーウィン(ドラム)と共にお送りします。その翌日27日土曜日、俊さんを囲んだ歌、お話、そして参加者と共に声で即興する会を我が非営利We Love Jazz SGで企画しています。アフタヌーンのイベントで、とても静かで癒される空間、「Palm Avenue Float Club」の協力により実現します。限られた席数のイベントですが詳細はこれからお知らせしていきますので、とりあえず日程のみ確保おねがいします。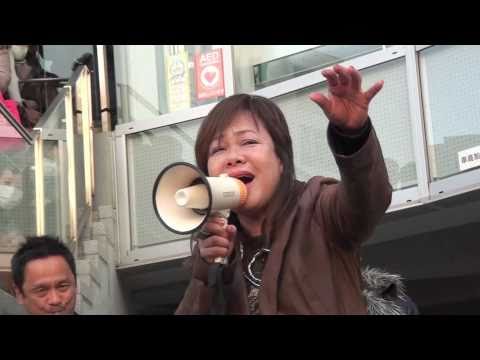 http://welovejazz.org/
http://www.facebook.com/welovejazzsg
[ライブや会場の詳細は上のセクションをご覧ください]